D.I.G.I.T. Presents: Sage Francis South Korea tour promo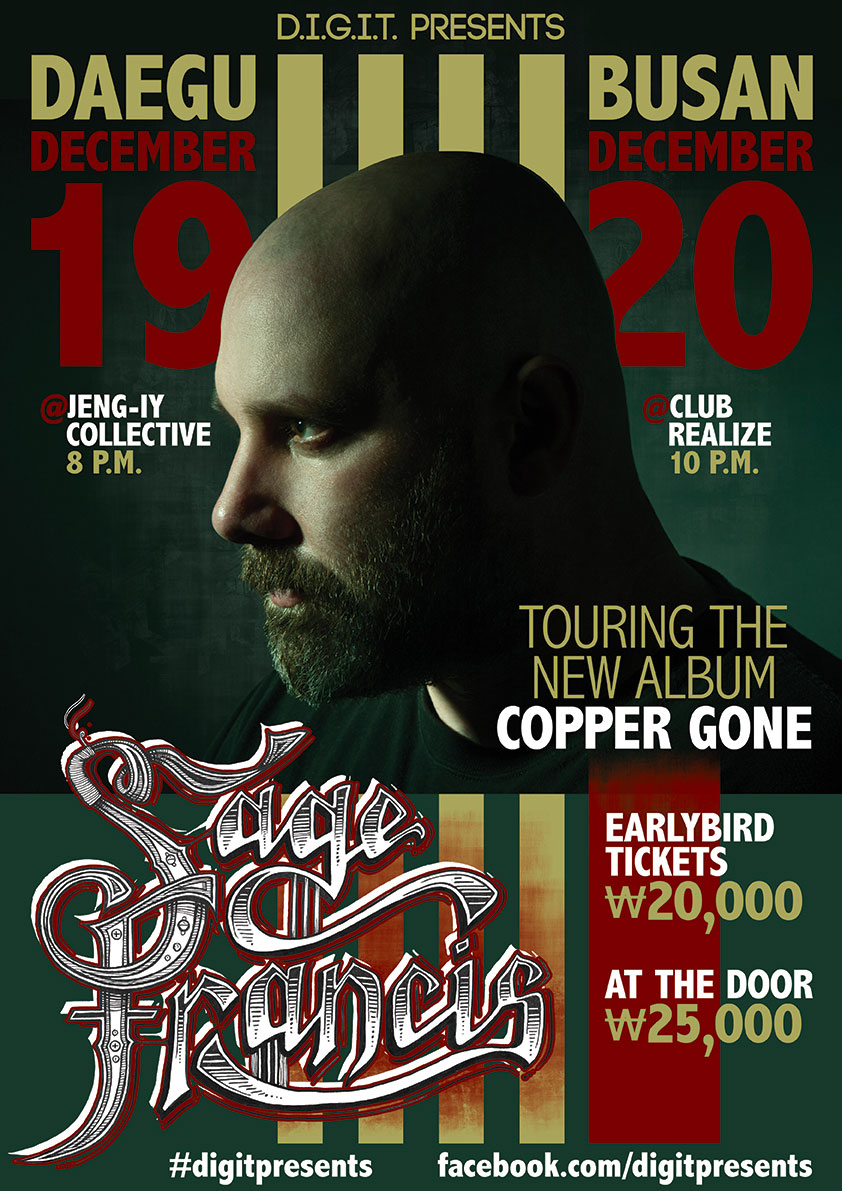 Because of my work with Angle Magazine, I was invited to design the D.I.G.I.T. Presents promotional poster for Sage Francis' "Copper Gone" South Korea tour. For those who don't already know, Sage Francis is an American hip hop artist, spoken word poet, and CEO of Strange Famous Records. He's not necessarily mainstream, but he's definitely a big deal! Needless to say, I was ecstatic to have this opportunity!
There's not much to be said about the process other than I had to stick with what was provided in the presskit, fit two shows on one poster, and make sure all pertinent D.I.G.I.T info was included.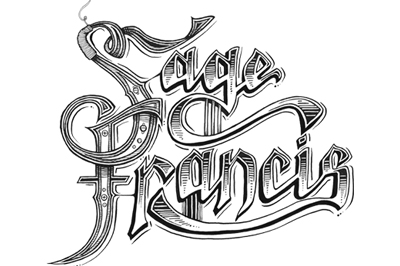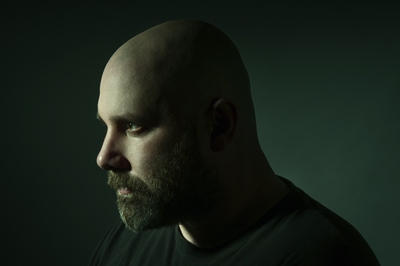 ---
Client: D.I.G.I.T. Presents
Date: October 2014
Project Checklist: Event Marketing and Promotion, Presskit Adherence, Print Design